Haqqislam Booster Pack Alpha
Haqqislam, the New Islam, is a minor power, spread across a single planetary system, Bourak. Haqqislam has built a culture around a humanist, scholarly version of Islam that is in constant contact with Nature and rejects all fundamentalism. Biomedical science and terraforming are the two pillars of their development, and Haqqislam is home to the best academies of medicine and planetology in the Human Sphere.
This box includes 3 miniatures for Haqqislam: one Ragik with Spitfire, one Hassassin Ayyar with Shock Marksman Rifle, and one Hunzakut with Rifle. With this box, you can expand your options when creating an Army List and continue the Haqqislam collection you started with Operation: Blackwind.
ALEPH is the sole Artificial Intelligence that oversees the data network of the Human Sphere and most major international technological systems. ALEPH is the greatest ally of Humanity, and without it, the interstellar sociopolitical, and economic framework would crumble.
This box includes 3 miniatures for ALEPH: one Naga Hacker, one Garuda Tacbot, and one Asura Hacker. With this box, you can expand your options when creating an Army List and continue the ALEPH collection you started with Operation: Blackwind.
The task of the Ariadnan colonists of American ancestry was to explore and colonize the territories to the East on the planet Dawn. Faced with a hostile planet and the bloody offensives of the Antipode aliens, the USAriadnans have managed to survive and to found a country based on American ideals and traditions.
This box includes 11 miniatures for the USArianda Sectorial Army of Ariadna: three Grunts with Rifle, one Marauder with Heavy Flamethrower, one Devil Dog, one K-9 Antipode with AP CC Weapon, one Maverick with Boarding Shotgun, one Foxtrot with Rifle, and one Minutemen with Light Flamethrower.
Corregidor Fireteam Pack Beta
Considered among the best of the Human Sphere, Corregidor correctional forces are composed of their response unit, the Lobos who are devoted to the Santa Muerte Roja, and also of Diablos, violent cyberimplanted inmates used as brutal shock troopers.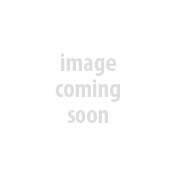 Infinity: Corregidor Fireteam Pack Beta
Publisher: Corvus Belli
Item Code: CVB281521
MSRP: $71.49
Releases March 31, 2023
This box includes 4 miniatures: one Diablo with Light Shotgun and Trench-hammer, one Diablo with Submachine Gun and Trench-hammer, one Lobo with Red Fury, and one Lobo with Breaker Combi Rifle. It's the perfect box to add a tough Fireteam to your Corregidor Force.
The Yuan Yuan are pirate scrap dealers without a country—that offer themselves as mercenaries. They are outlaws, despised by a society that holds its nose long enough to use them as hired cannon fodder. The Yuan Yuan are good brawlers who join these undisciplined, loud units for the money.
Including a Yuan Yuan in your army is undoubtedly the way to guarantee an unpleasant surprise for your enemy. Deploy her in the midst of the enemy lines and enjoy the chaos this generates among their troops.
Whether in their fast, high-mobility form or in their lethal combat form, working solo or teamed up with their loyal SideBots, the RoadBots embody the law on the roads of frontier territories. It's a law with a metallic body and armed up to its cyber eyeballs.
This box includes 3 miniatures: two injected thermoplastic miniatures of the RoadBot (one in its High Mobility form and one of the RoadBot in Combat form) and one metal miniature of the SideBot. The versatility that the RoadBot brings to your Starmada force from the Action Pack (CVB282007) will allow you to adapt to any situation during the game.
Pre-order with your Coqui Account Manager today!