Players: 1–4 • Ages: 14+ • Play time: 90–120 min.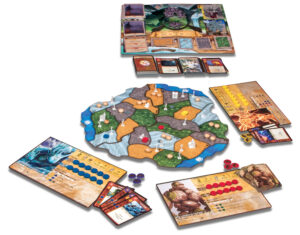 Spirit Island is a cooperative, settler-destruction strategy game designed by R. Eric Reuss and set in an alternate-history world. Players act as different spirits of the land, each with their own unique elemental powers, forced to defend their island home from colonizing Invaders spreading Blight and destruction. Players work with their fellow Spirits and the Dahan (local islanders) to increase their power and drive the invading colonists from their island in this deep and complex area-control game!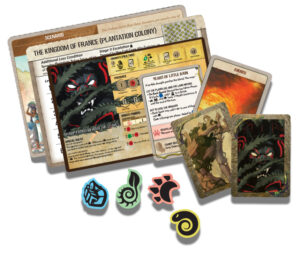 The invaders are relentless! How can we Spirits drive the invaders back to their boats and off our island? We must grow, change, and find new paths—if we stay as we are, we shall die, and the Island with us. Bring forth the natural chaos, and let our new ways be of both Branch and Claw! We shall summon predators from the heart of the island, wilds from every patch of ground, illness from the twisting mists, and turn the hearts and minds of the invaders against one another. More Spirits answer the call, but the invaders redouble their efforts. Can you stop them in time?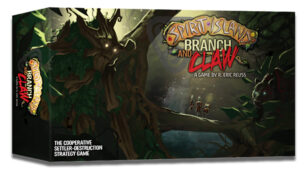 Spirit Island: Branch & Claw
Publisher: Greater Than Games
Item Code: GTGSISLBRCL
MSRP: $34.95
Restocks Late Spring 2022
Peril racks Spirit Island. The invaders are more numerous and more capable than ever before. As hope begin to fade, defense of the island falls to those spirits more in tune with the danger and chaos of the natural world. Will you be able to harness their power to protect the island or will it fall to the persistence of the invaders? Whatever the outcome, Spirit Island will never be the same after the time of Jagged Earth!
Pre-order with your Coqui Account Manager today!