Players: 1–6 • Ages: 8+ • Play time: 45 min.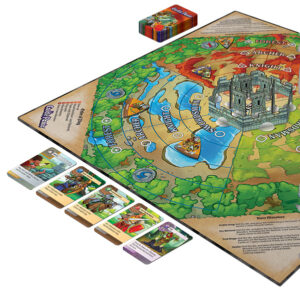 Castle Panic is the best selling, award-winning, cooperative, tower-defense game is back with a brand new look. Work together to play cards and slay advancing monsters while conditions on the field of battle change. Slay all 49 monsters and have at least one of your six towers standing to win. The new second edition includes all-new art, a custom die, and heavier cardstock. Changes to the board and cards improve readability for color-blind players.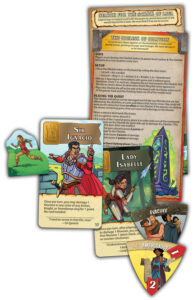 Crowns and Quests is the newest expansion to Castle Panic. It adds 12 playable characters with unique abilities, along with quests that the players must work together to complete while defending the castle. Quests include searching for evil temples, hunting assassins, destroying magical stones that bring the enemies closer, teleporting the entire castle to safety, and more.
This is the first new expansion to Castle Panic in years, resulting in extremely high interest. It will be in high demand by Castle Panic fans who already have all the other expansion as well as by new players looking to pick up their first expansion.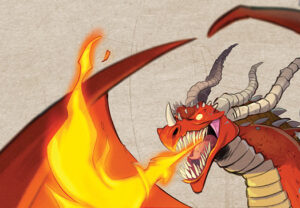 The Castle Panic Big Box 2E is the complete all-in-one collection. It includes the base game, 4 expansions (The Wizard's Tower, The Dark Titan, Engines of War, and Crowns and Quests) as well as 13 promo items—all in the new art style of second edition. The second edition includes all new art, a custom die, and heavier cardstock. Completionists will be looking for a convenient way of going all in, and the Big Box 1E has been out of print for years and is highly sought after.
Pre-order with your Coqui Account Manager today!