Jayth Cutthroats, Shasvastii Independent Assault Group
As naval boarding and assault teams, the Jayth Cutthroats form a distinct unit, with its own rules and traditions. Their customs and procedures originate from the hard mining environment they come from, as well as from their guerrilla-fighter background.
PanOceania Booster Pack Alpha
Yu Jing Booster Pack Alpha
ALEPH OperationS Action Pack
John Hawkwood, Merc Officer
Hawkwood is a calculating and precise man with nerves of steel, essentially a professional soldier and not a paladin who pursues heroic deeds. He's a leader who never takes foolish risks and always knows what he is doing. However, he's not afraid to get his hands dirty.
"You know you're a Cheerkiller when you have to kick and scream and sweat for everything you want to achieve." And they are ready to do anything to keep their independence and not be anyone's girl, because their old team motto is still etched in their minds: "Fly high. Do or die. Dare and triumph. To the Extreme! Always!"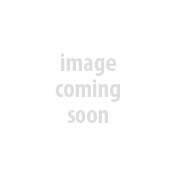 Infinity: Tunguska Cheerkillers
Publisher: Corvus Belli
Item Code: CVB281507
MSRP: $45.49
Releases January 29, 2021
Pre-order with your Coqui Account Manager today!